Building better since 1964
Since Dr Amar G. Bose founded the company more than 50 years ago, our obsession with building better has inspired thousands of employees to imagine, experiment and invent.
From our testing labs to our retail counters, we are looking for the next generation of employees to join us in our commitment to improving lives through astonishing experiences.
Wherever you work with us, we'll give you the freedom, resources and opportunities to turn your ideas into reality and make good things even better.


"My vision is for each and every one of us to be able to work in a climate that allows individuals to reach their fullest human potential."
Dr Amar G. Bose
Bose Founder
Sales & Marketing
Engage with our customers whose life experiences are the reason why we do what we do.

Engineering
Put your passion for invention to work in facilities devoted to building great products.

Corporate
Collaborate with fellow professionals across many functions to build a better Bose from the inside out.

Software Development
Help us evolve the way our customers connect with our products.

Information Technology
Create and maintain the infrastructure that supports efficiency and continuous innovation across the company.

Students & Graduates
Jumpstart your career with an internship, placement or rotational programme.

Becoming better
We research and test because we value the pursuit of learning, not just because we want to create amazing products. We also believe that employees should always have opportunities to grow. And because we celebrate individual passions and interests, growth can occur in any direction that excites and inspires you.

Being together
Our people make Bose unique. Across the company, we encourage open communication and active engagement among employees through groups like Bose Young Professionals and Women at Bose, while participation in musical groups and community service groups bring us together for a common cause.

Believing in goodness
It's important for us to be a good business and a good neighbour in the places where we live and work. Our charitable activities aren't limited to corporate partnerships either. We support localised giving, paid employee volunteering, contribution matching and an extensive military programme.

"Every time I've come to a point in my career where I felt no longer challenged, Bose has always given me the opportunity to try something new."

Katherine Jenkins
Strategy Manager, Global Sales

Benefits
Creating great customer experiences is at the centre of all we do, but we couldn't do that without also ensuring great experiences for our employees. Along with competitive salaries, we offer flexible work arrangements, product discounts and many healthcare and retirement saving options. Employees across the company also have access to a diverse set of programmes designed to help foster great relationships in and out of the workplace, such as affinity groups, community service and sustainability projects.
Your personal growth is just as important as your professional development, so we encourage participation in our many wellbeing initiatives, learning resources and special events throughout the year, featuring live music, movies, celebrity visitors and more.

BETTER LIVES THROUGH BOSE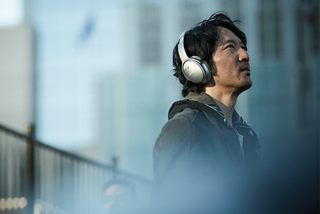 Bose consumer products
If something we engineer in our labs isn't better than the last iteration, it doesn't make it to our stores. Look, it took us 20 years to develop our pioneering noise cancelling technology and since people seem to like that, we think all that time spent innovating was well worth it.
That's because we never let a good failure go to waste. Every product we develop is the result of a long series of head-banging challenges and 180-degree changes that ultimately contribute to great customer experiences.
Our passion for doing things better doesn't stop at our products. Every day, we work towards more effective communication, stronger collaboration and more efficient processes. Building the best for our customers only comes by creating the best workplace.
As a global company, Bose operates in three major geographic regions: the Americas, Asia Pacific and Europe. So, it's no surprise that you can find a career opportunity at Bose anywhere you look; from the United States to Europe, the Middle East to India to China, Japan, Taiwan, Singapore and Australia.
While our corporate headquarters in Framingham, Massachusetts, is home to many of our functions and businesses, we have product development, manufacturing, sales, automotive and distribution locations across the world. If there is a place you've been wanting to live and you have a talent that you've been wanting to put to good use, we probably have a great opportunity for you.
Americas
Canada
Mexico
United States
Asia Pacific
Australia
China
India
Japan
New Zealand
Singapore
United Arab Emirates
Europe
Austria
Belgium
Denmark
Finland
France
Germany
Italy
Norway
Poland
Portugal
Spain
Sweden
Switzerland
The Netherlands
United Kingdom
Bose is an equal opportunity employer that is committed to inclusion and diversity. We evaluate qualified applicants without regard to any legally protected characteristics.

Bose will not discriminate or retaliate against applicants who inquire about, disclose or discuss their compensation or that of other applicants.

Bose is committed to working with and providing reasonable accommodations to individuals with disabilities, including applicants.